My day started early, I woke up around 6:15am to get ready. My daughter was scheduled for physical therapy in Atlanta and it's around a one hour drive. After taking Taylor to therapy and then driving her home, I headed towards Mike's house for the day's hunt.
Mike and I would have a visitor this afternoon, his name was Scott and he was reading our blog and wanted to join us on a hunt. We said sure and we'd be happy to bring a new comer along with us. Scott just started metal detecting about a month ago and had purchased a Minelab Equinox 800, so he had the right equipment to find some serious treasure!
Mike and I decided to take Scott north to a small mining town nestled into the foothills of the Appalachian mountains. We arrived around lunch time and the town was bustling with tourists. We parked along a road just off the town square and started knocking on doors to ask permission. The first home we tried was turned into a business and after talking with the next door neighbor, we found out he was only there during normal business hours, so Saturday would be hard to catch the property owner.
We proceeded up the road and knocked on a early 20th century home. The young lady that answered the door was very pleasant and said sure right away. We told her we had parked down the road and would just go grab our gear. When we got back, she informed us that her sister (who also lived in the house), didn't want us tearing up her new sod. I asked her if maybe we could stick to the backyard and she went inside to check and came out and said that would be fine.
It wasn't a huge back yard, but Mike, Scott and and I all went in different directions. There was a section of the yard without any grass and I suspected that the original kitchen from the 19th century used to reside there. I started in that area and my first target was just junk, but mixed with the soil was a piece of broken porcelain china, which supported my theory. As we were detecting, someone next door at the church was taking leaves to the road and we asked if he would mind if we detected the church property. He said, "sure, no problem, just fill in all your holes". So we secured our 2nd location of the day. After about an hour in her yard and not much to show for our efforts, we finally called it quits on the early 20th century home. We thanked the young lady for her hospitality and as we chatted, so told us she grew up in that home and gave us a few tips on what the neighborhood looked like when she was a child. It's always pays to ask questions and most people are happy to talk about their past and give great tips!
The church yard wasn't very big, but we found a couple of cool relics. No old coins would surface that day, but there is always next time!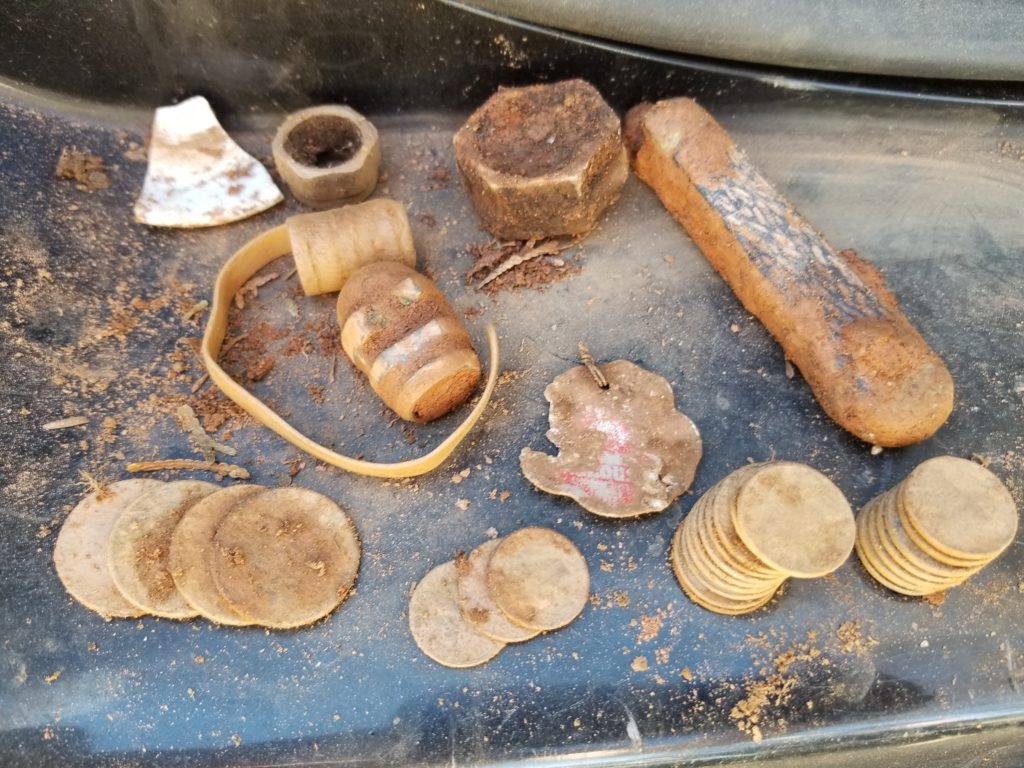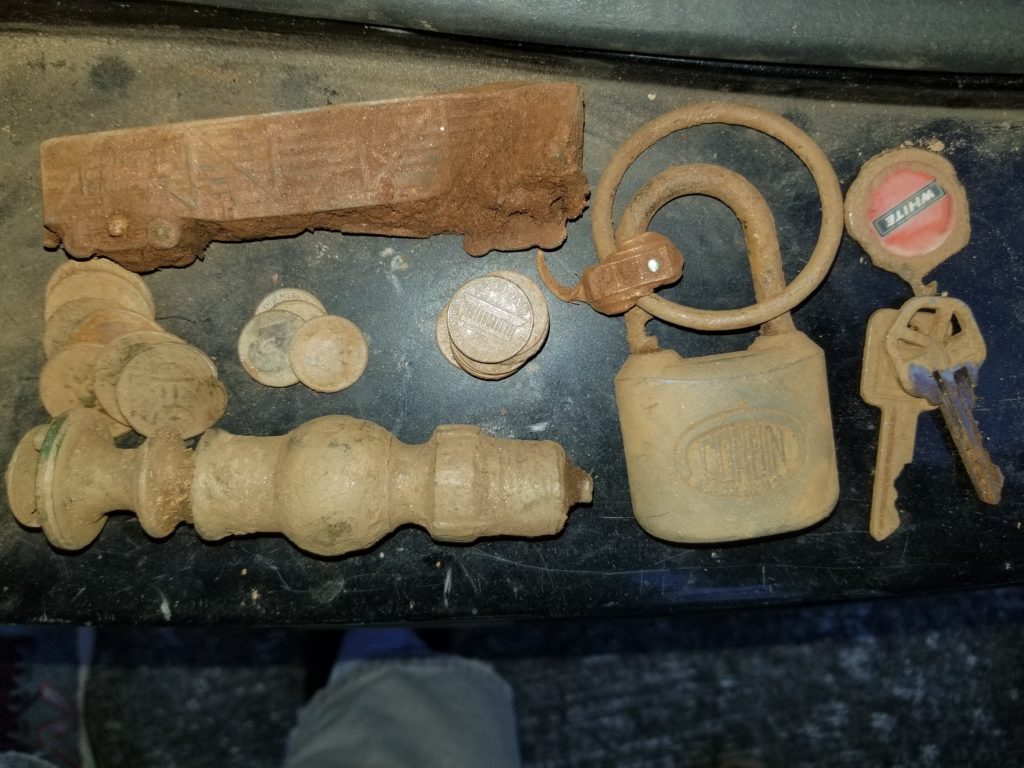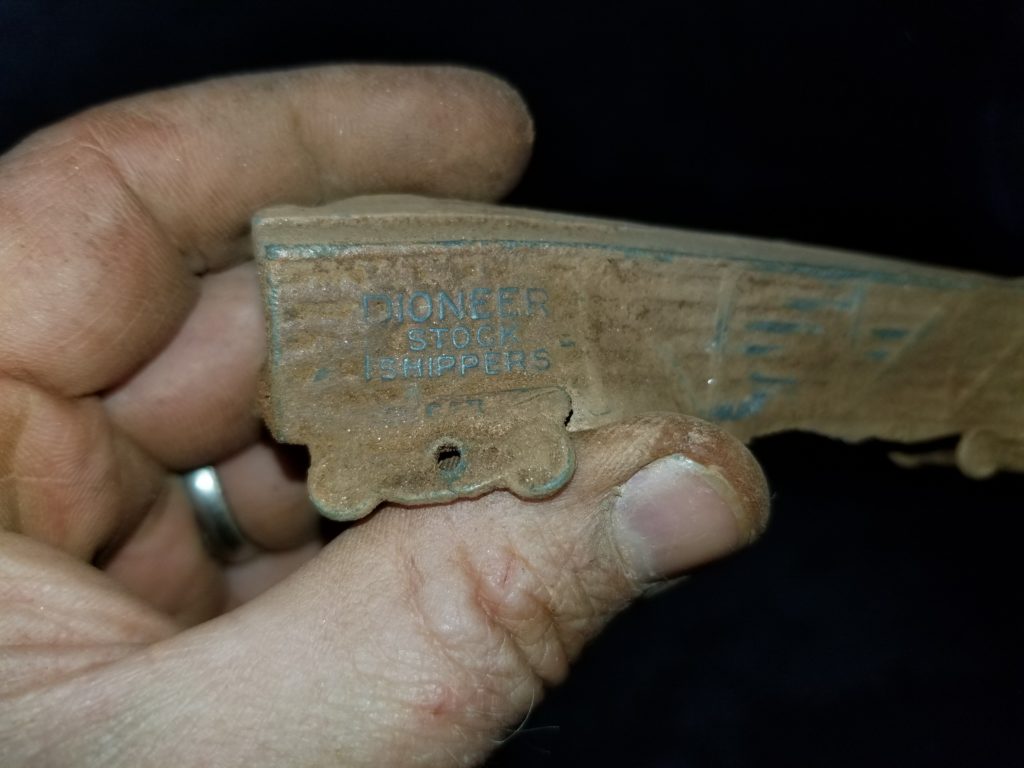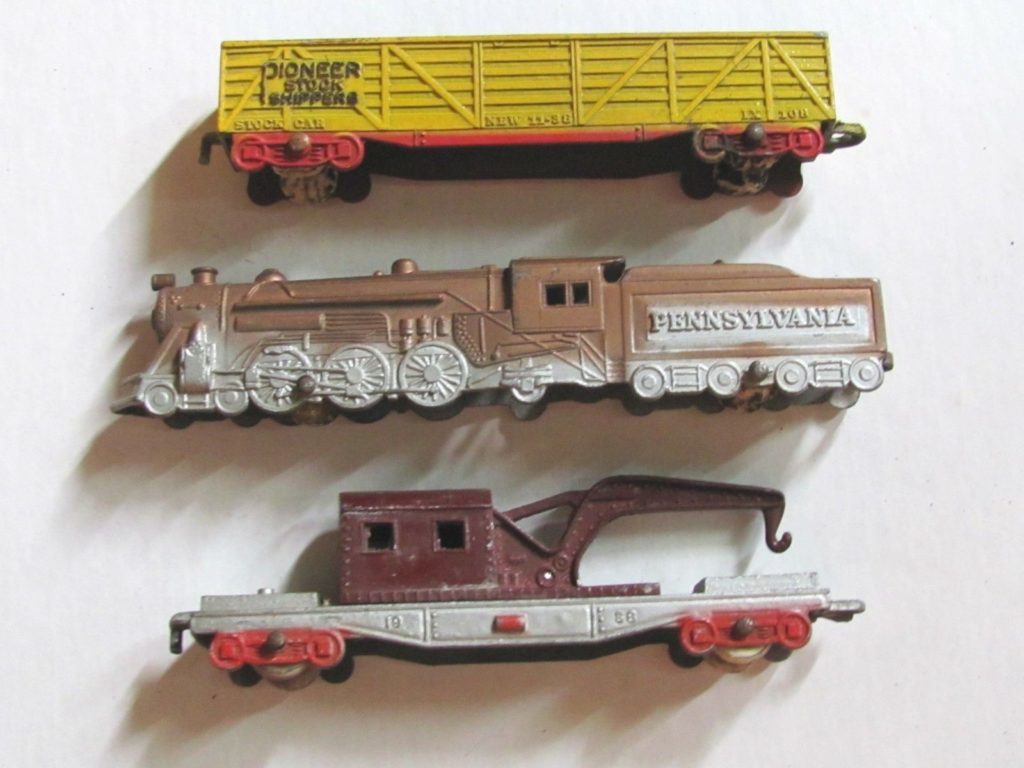 After the church yard, we walked down the street and knocked on a few homes and no-one answered the door. Then we knocked on a small bungalow from the 1950s and a gentlemen named Bill answered the door. Bill said sure he wouldn't mind and he also said he was thinking about purchasing a metal detector too. Bill said his property was part of a large hotel that existed backed in the last 19th century, so it was a great place to metal detect. In fact, the town had a deep mining history that dated backed to the early 19th century, so who knows what goodies we could find!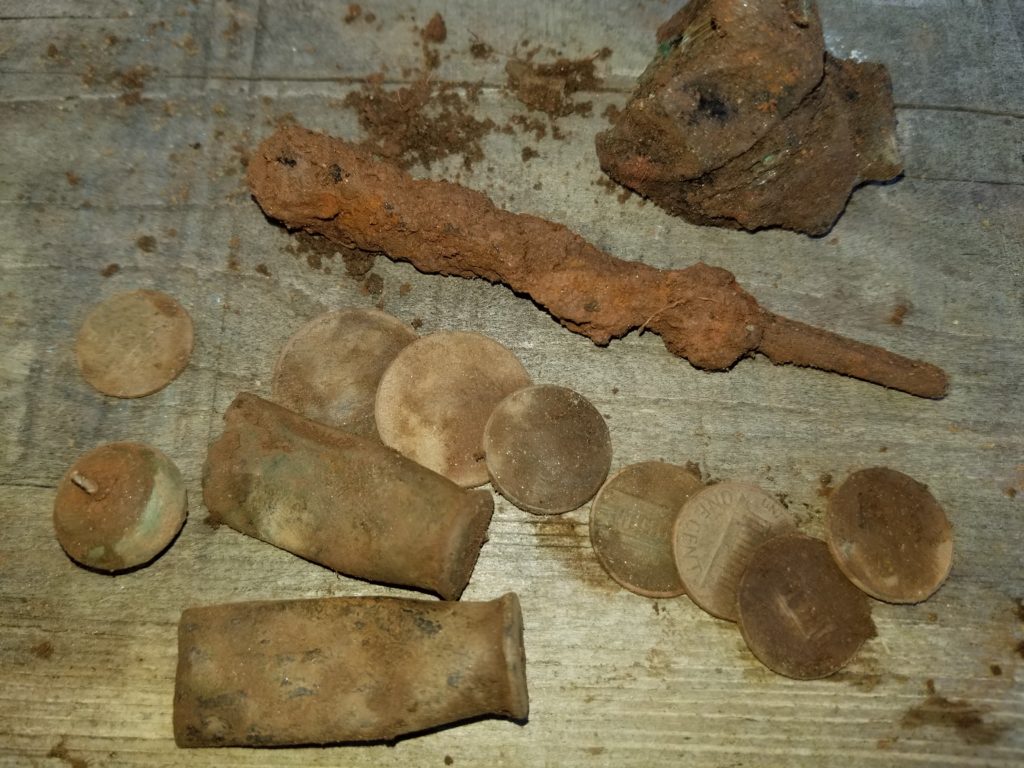 My most interesting find was a round hollow copper button. Here are some close-up photos of the button: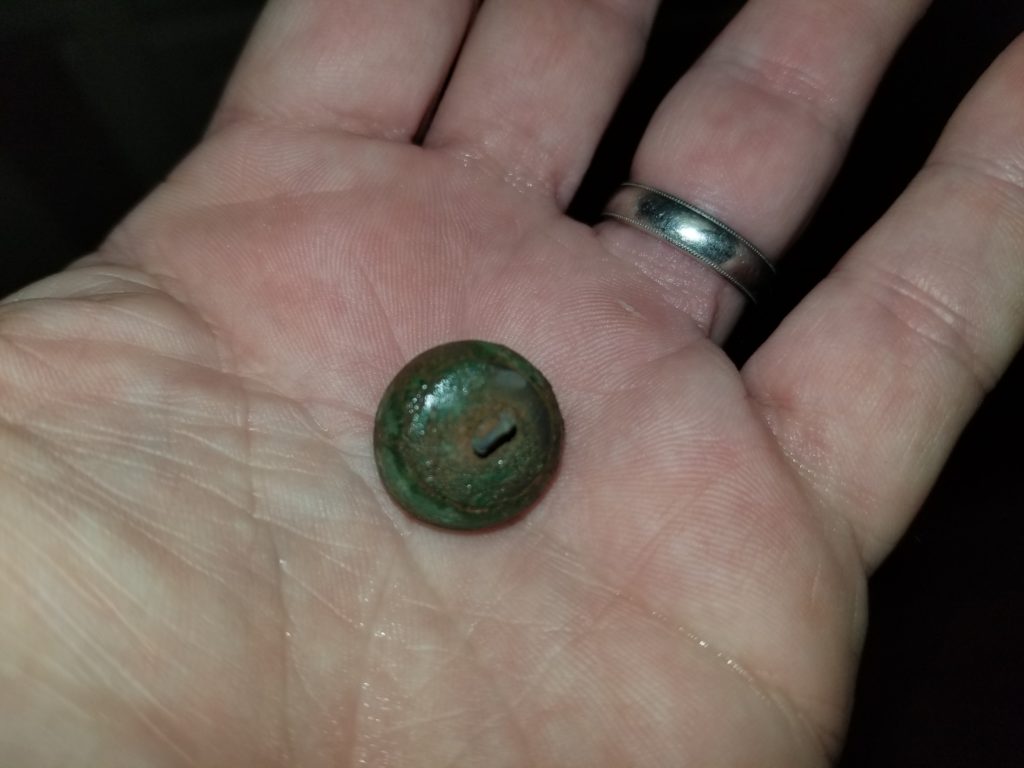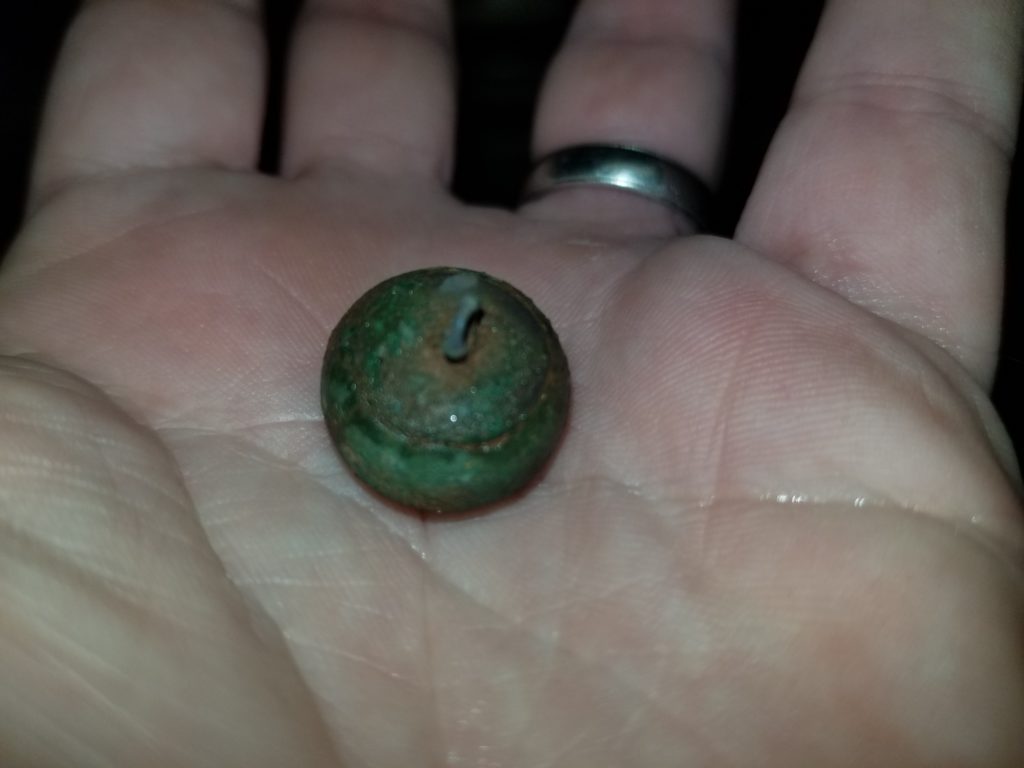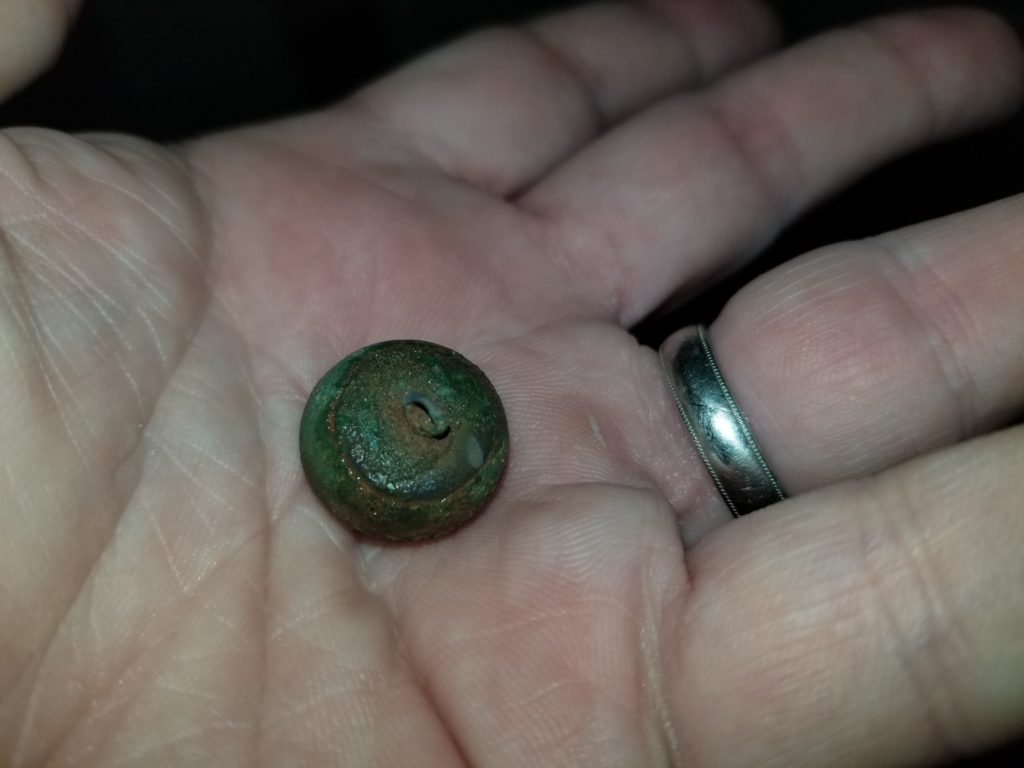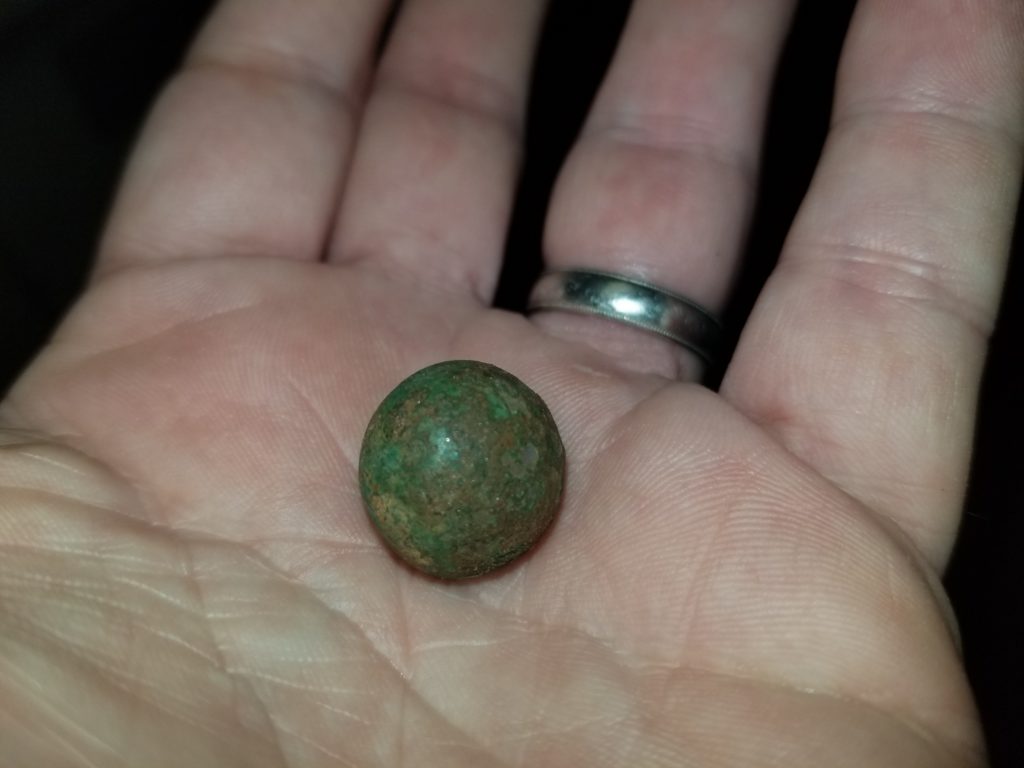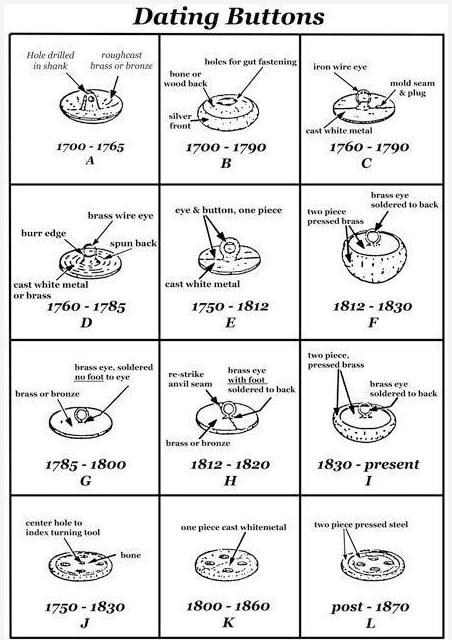 It appears my button is the type F dated from the 1812-1830 time frame! I just got on the 19th century board and the early 19th century to boot too! Metal detecting is a great hobby! Its fun meeting new people, enjoying the afternoon/outdoors and finding relics and coins from the past. We didn't find any old coins or anything spectacular but we all had a great time! Scott also scored a terrific antique large axe head, see photo below. Till next time, stay safe and good luck!