Yesterday my brother and I went metal detecting around a 1820's grist mill! The grist mill is now a public park and has a wonderful covered bridge from 1902 onsite. We didn't find much, but we had a great time exploring the outdoors.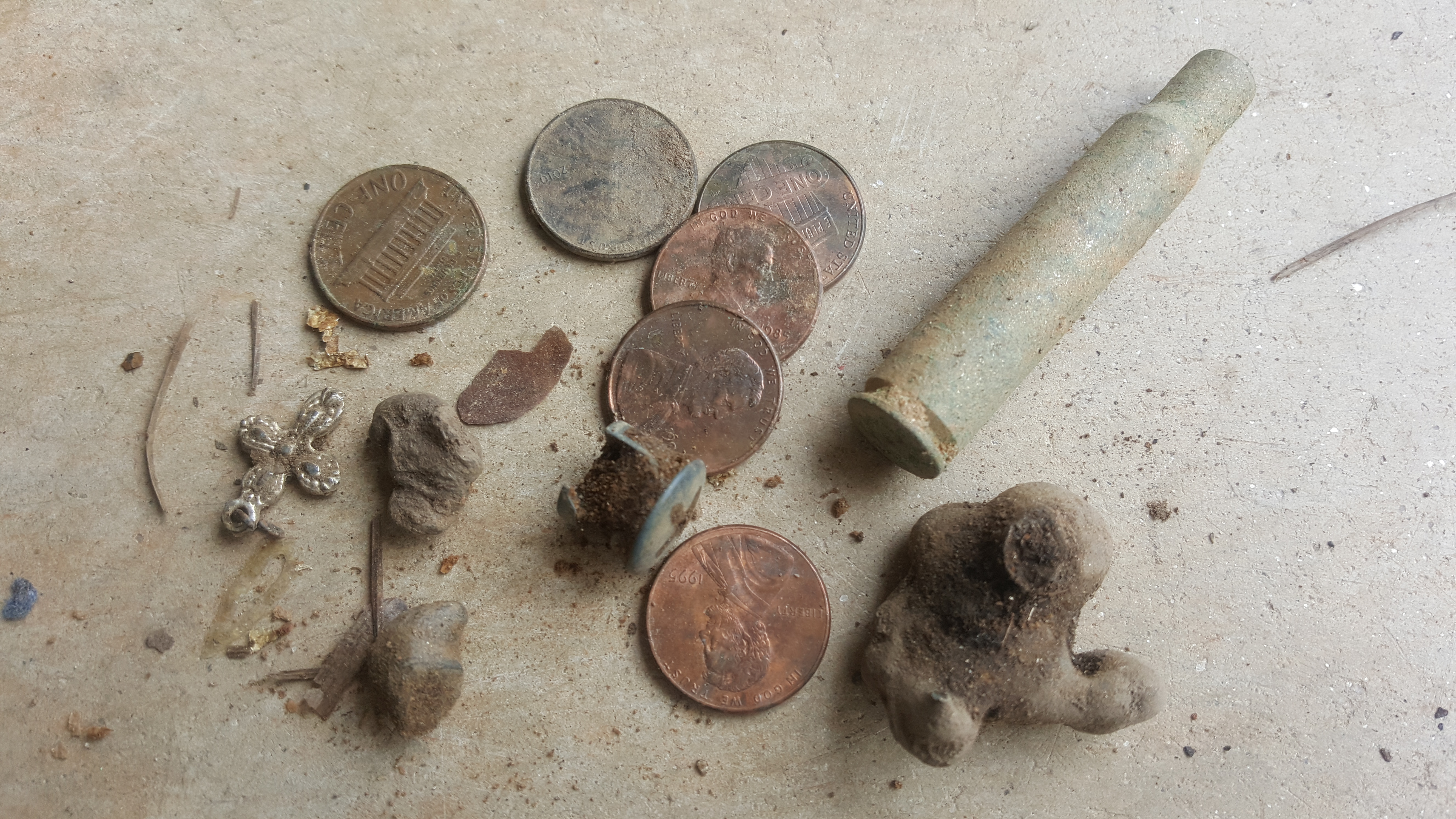 As you can see from the above finds, we didn't find anything from the original mill. However, the slag was found on a modern park pathway and I believe probably predates the park and is from prior activity on the site (the current park is relatively new, built within the last 18 years).
We just barely touched the parks grounds, we never even made it past the covered bridge to the back half of the park. I'll keep you updated on our progress and I hope to make it back to the park again soon.