Mike, Taylor and I went metal detecting in Bartow county GA this morning. We were hoping to find civil-war era relics…but we found even older!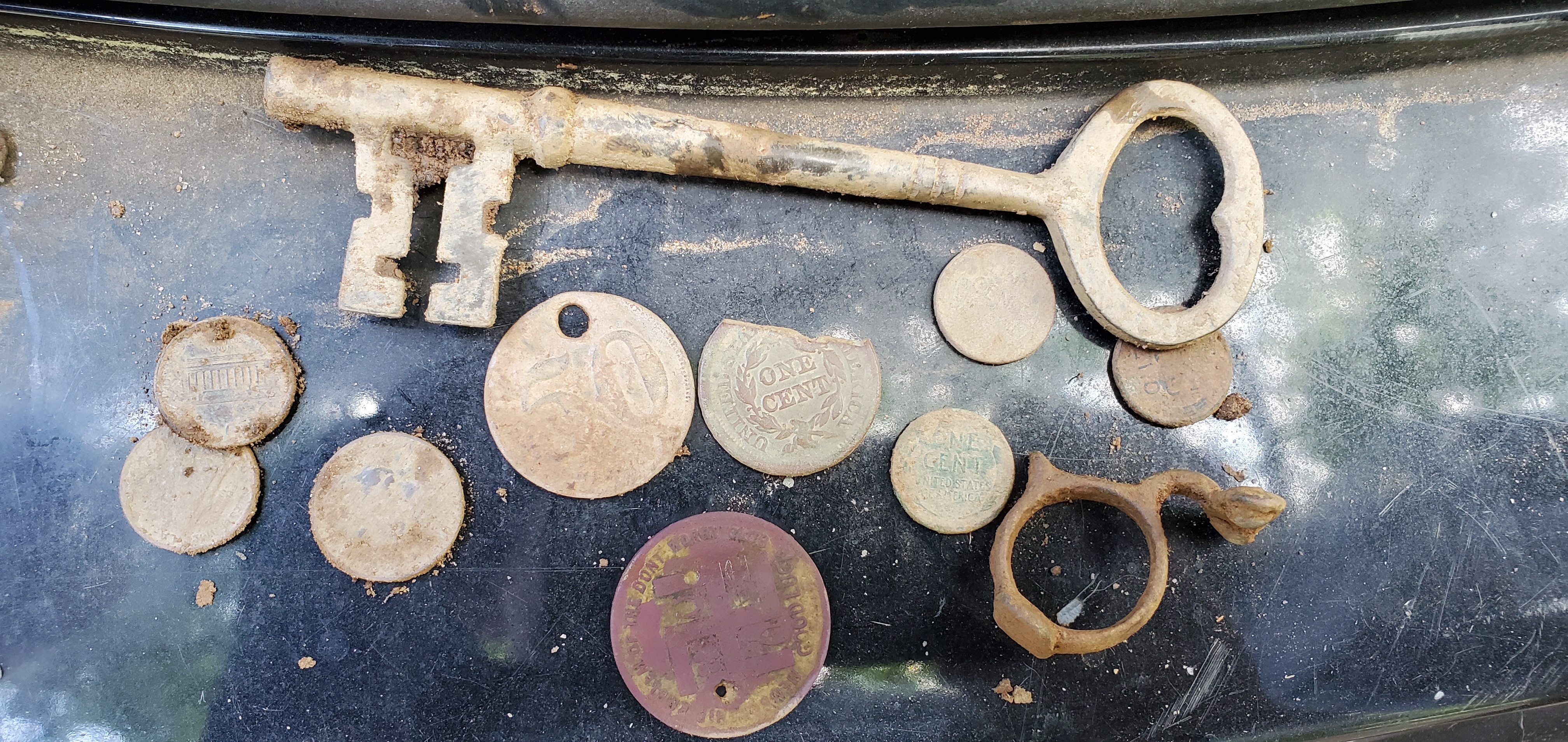 Mike's find using a Minelab Equinox 800 include a 6″ antique key, early 1800's candlestick holder, 50 in trade Maverick token, 1907-1936 good luck Membership emblem of the don't worry club tom Schneider political token and a 1843-1857 large cent.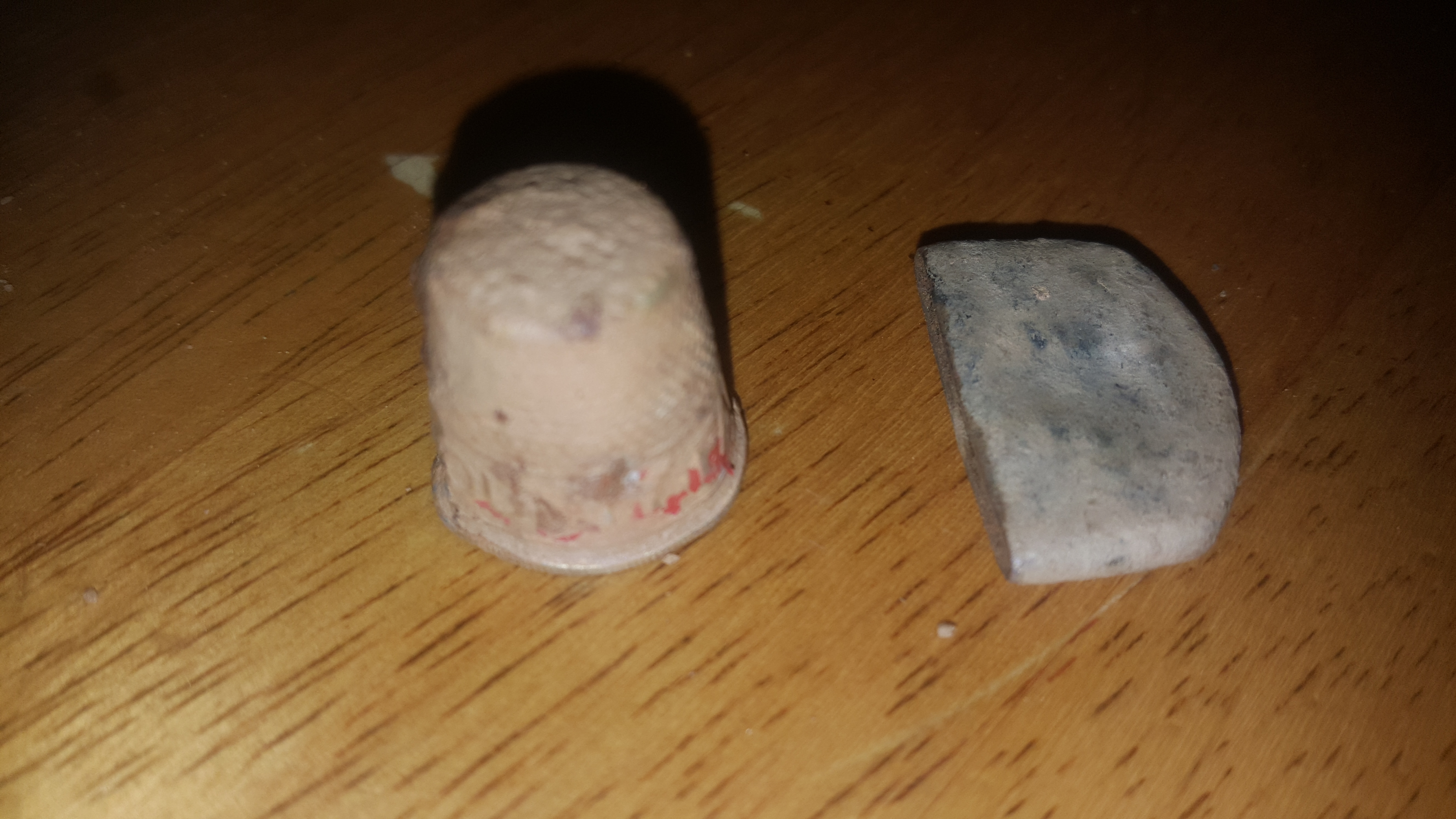 My finds using a Garrett GTI 2500 were not quite as impressive. I found a 1940's-1950's Bartow County Fair thimble and unidentified piece of metal.
Here are some more photos of the finds:
Here is an example of what the candle stick holder from the early 1800s would have looked like complete: