Mike and I hit a few homesites in North GA in the last couple of days. On Thursday (Mike was on vacation and I'm currently fuloughed from my job) we went back to the 1906 farm house. I found another silver quarter! This one was another Washington quarter dated 1948 and pretty worn out, so it was probably lost in the 1950s or 1960s.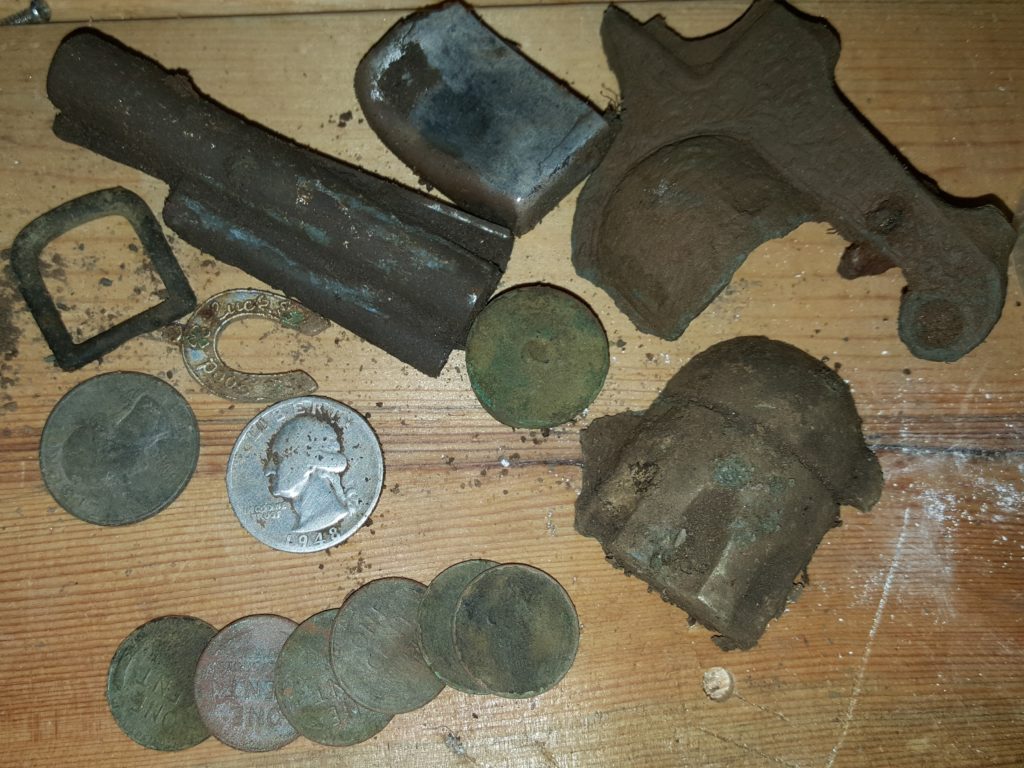 In addition to the silver quarter, I also found six wheaties, a good luck charm, a small buckle and a few toy gun parts that are steadily found on this farm!
Today, we went west and asked permission at a couple of homesites in the area that was occupied by the Cherokee indians prior to the Indian removal act in the 1830s.
I struck out on the first two sites, but our final stop gave up 5 more wheaties using my trusty GTI. I usually average about one silver coin to every 6 wheaties found so hopefully next time I'll find that elusive barber dime or quarter!
Mike did great too, he found three wheaties at the 1906 farm house and four wheaties and a 1942 silver dime in the western sites we hunted.
Overall, we had a blast at all the sites and you just never know what you'll find until you dig it up! Hope to see you all out there and good luck!