For the last 28 years, George Streeter has been sponsoring a metal detecting hunt called BONE, Best of New England or Best of North Eastern. He has a small metal detecting and gold prospecting store near Keene New Hampshire. This year, BONE 28, has a total of 5 natural hunts and one seeded hunt.
Tim and I signed up for the event around October 2020 and we were super excited to get here and start digging. The first location is a farm of roughly 183 acres. Today the weather was nice starting off at 36F but quickly warming into the low 60's. We rendezvoused at the location about 7:30am for a 8 O'clock start. Unfortunately, we weren't released for hunting until closer to 9am after a 8:30am raffle.
The farm crop is corn and the field we were in had old stalks which made swinging a pain. The signals were far and few between. After about a 30 or 40 mintues, I think i dug my first target -just trash though. Some where about 1 – 1.5 hours into the hunt I got a 17 tone on my MineLab Equinox 800. OH- coin size, but no, not a coin. It was a nice flat button with a design in the center.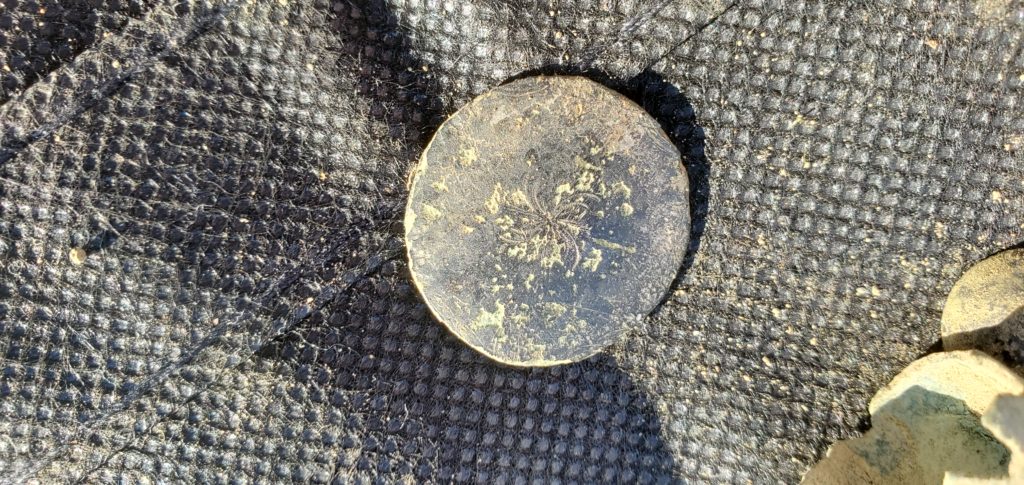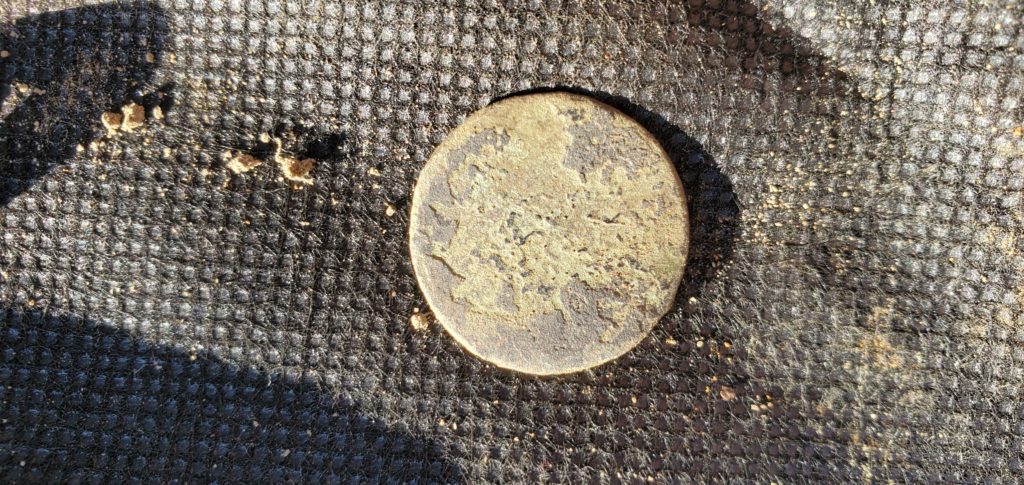 We detected until 5pm but unfortunately, I wasn't able to get any other nice finds. Tim had a lousy day all together and ended up not making the board today. We did ask around, and there were reports of some old coins, some large cents including a pretty early one circa 1808 -1811. We were close to a detectorist Brian who found a really nice button, possibly a revolutionary war button. I wish I had taken a picture, it was really nice. I had a blast and can't wait to see what tomorrow brings.