I woke up naturally at 5:30am, I had my alarm set for 6:00, but I didn't need it today! I was in the water by 6:15 and my first signal was a quarter.
I was using my dad's Garrett AT MAX and its super sensitive, so I was getting a lot of deep signals. Unfortunately, this area of the beach is real rocky and very tough to dig. My scoop would hit rocks and I was finding it difficult to penetrate deep enough to recover the finds. I was on a good potential gold target (40-45 on the meter), but after 4 or 5 unsuccessful scoops I was starting to get frustrated! On the next attempt, I had the target a bracelet and it was snagged on the side of the scoop, I had almost missed it again!
Bagging the find, I decided to try the sandy area where its much easier to dig. Last time I was getting a lot of targets that evaded me. I would get them out of the hole, but they would fall thru the holes of the scoop. I slowed down this time and did a little better and netted two more earrings!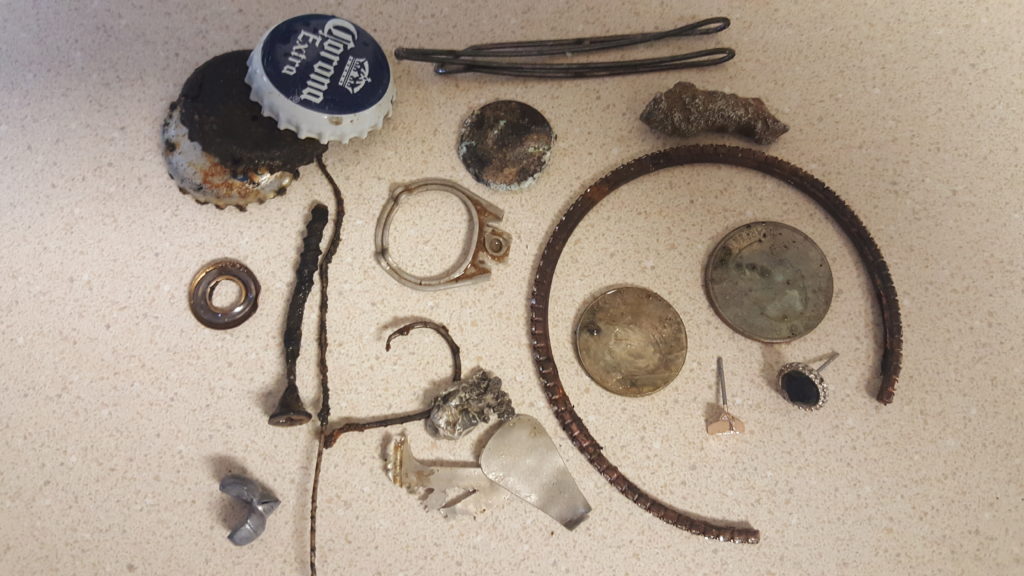 I had a blast and found 15 "bad" targets and 5 "good" ones. Unfortunely, all the jewelry items were costume jewelry, but I'll hit gold eventually!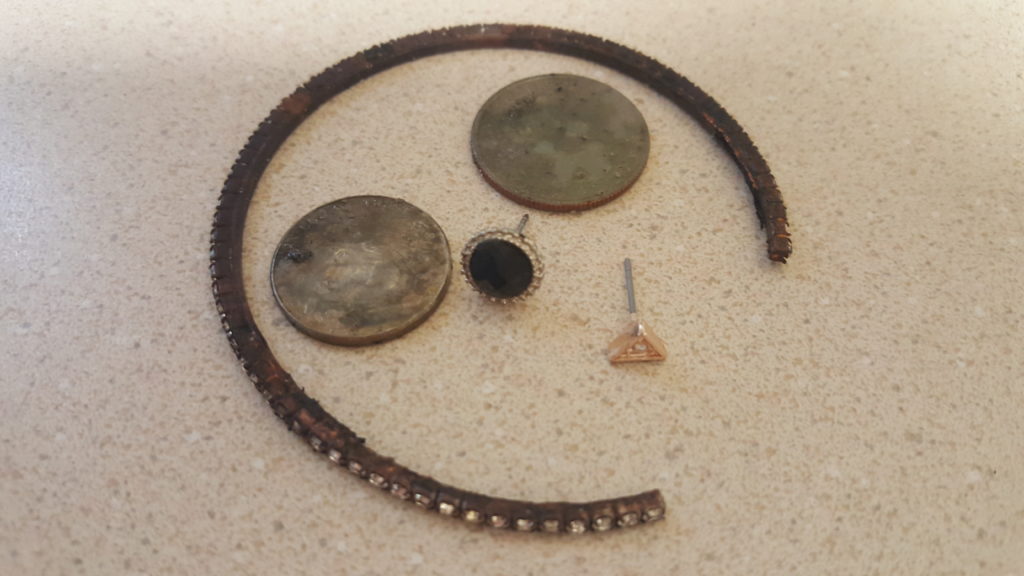 When I got home, I quickly changed and took Jimmy out to go potty. I then rang my dad to see if he wanted to join me on my next hunt. He said sure and we headed off to site that had produced numerous silver dimes, two silver quarters and great relics and tokens in past hunts.
After briefly talking with the land owner, we both headed off in different directions. The site is a working farm from the 1930s to 1950s. The county records show it dates to 1906, but so far all the old finds are from that period.
Dad quickly found two pocket knives and a large cow tag marked 74. I had found one on a earlier hunt marked 69. The owner said they had 200 cattle in the 1980s, so they're probably from that period. She said they only stopped raising them because the local vet refused to help take care of them. Who would think, in Forsyth county GA, you can't get a vet. How times change!
After a few hours, we tallied our finds. I had a few clad coins, a toy truck, a farm nozzle, a key and bullet shell and three wheaties dated in the 1940s and 1950s.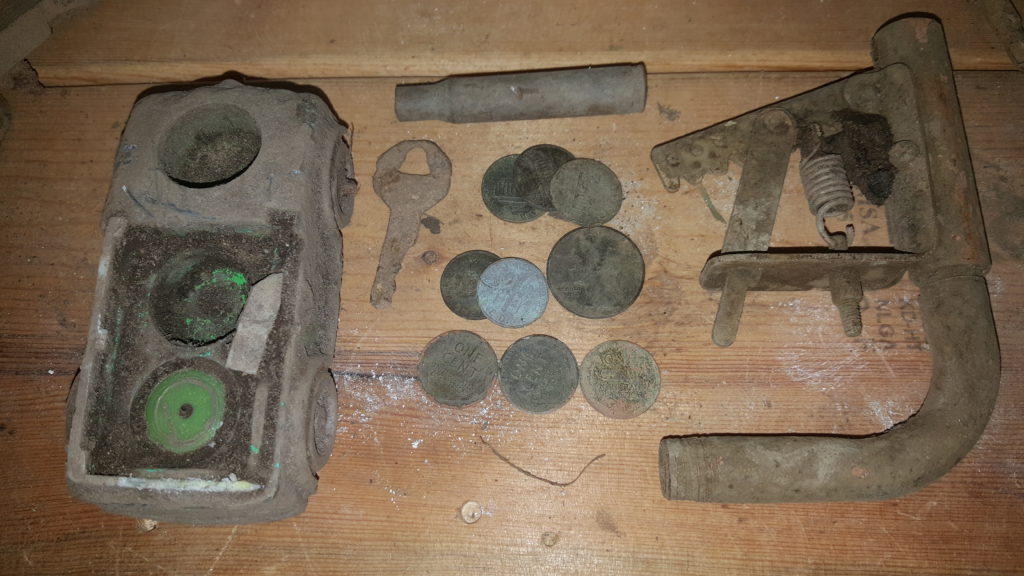 Dad and I were beat, so we showed the home owner our finds and called it quits for the day. You don't need spectacular finds to enjoy metal detecting. You just need to get out there and enjoy the day! See you all out there and good luck!