Mike found a 1908 Barber dime in North GA this past weekend! He also nabbed a early 20th century ox knob or something very similarly shaped. My significant finds from the same hunt included a 1907 Indian head penny, a WWII military button and a 1950s era token.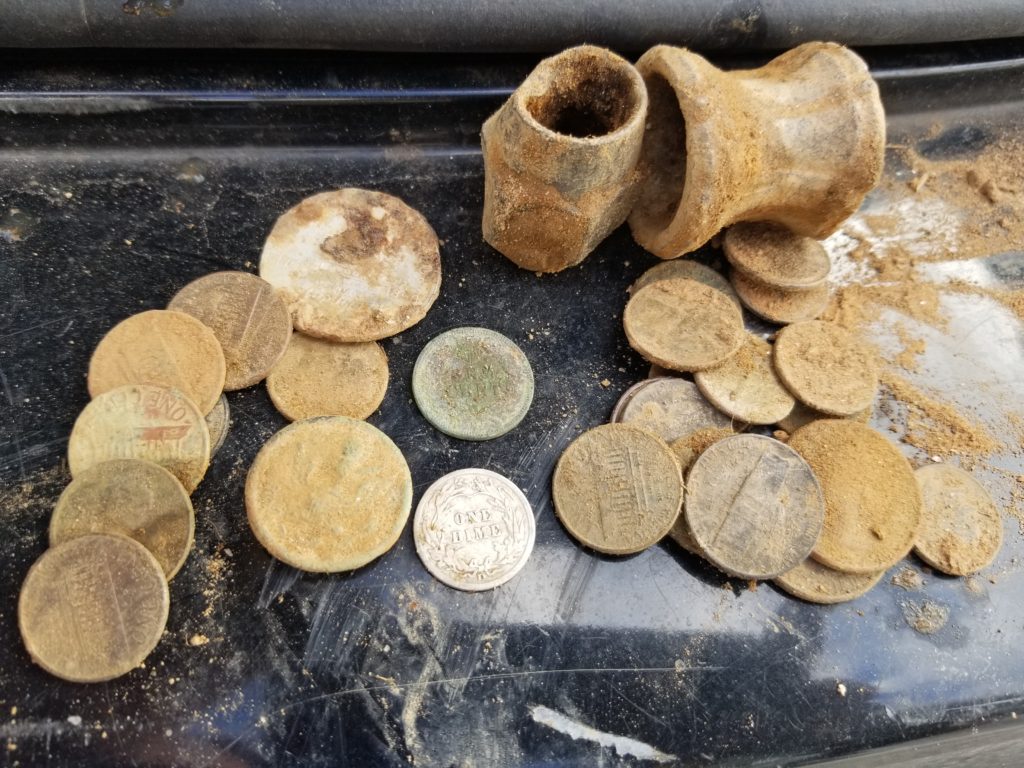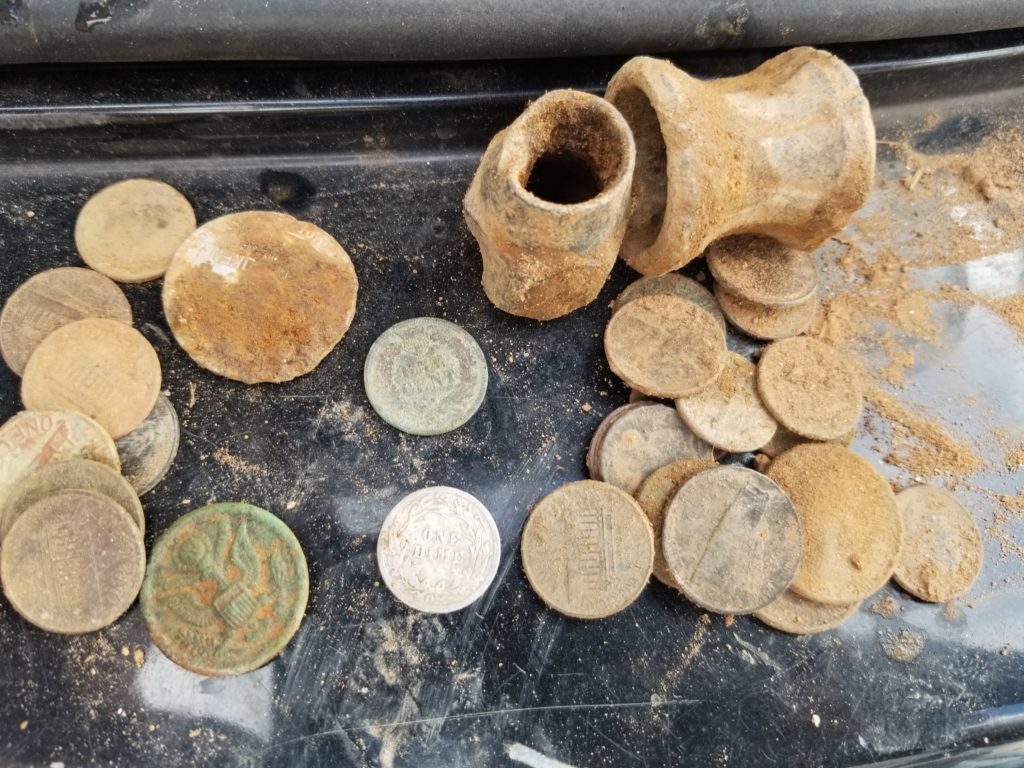 The token is in really bad shape, but enough information is shown to identify it as a early 1950s Capitola Flour Mill Token good for 5 cents in trade.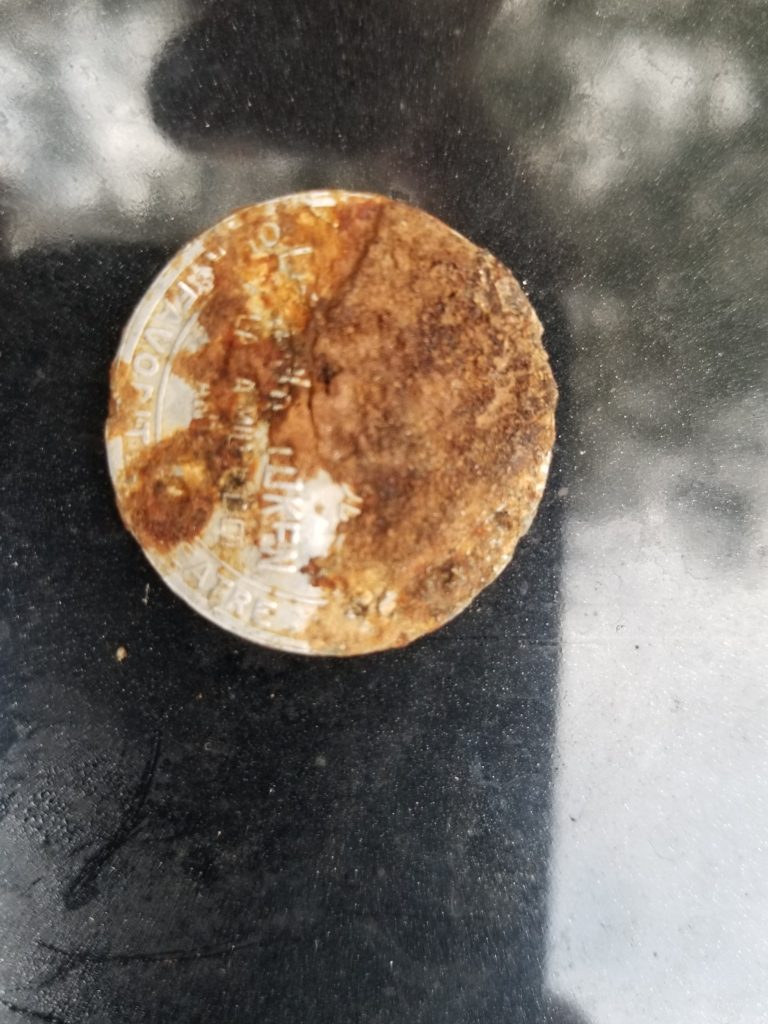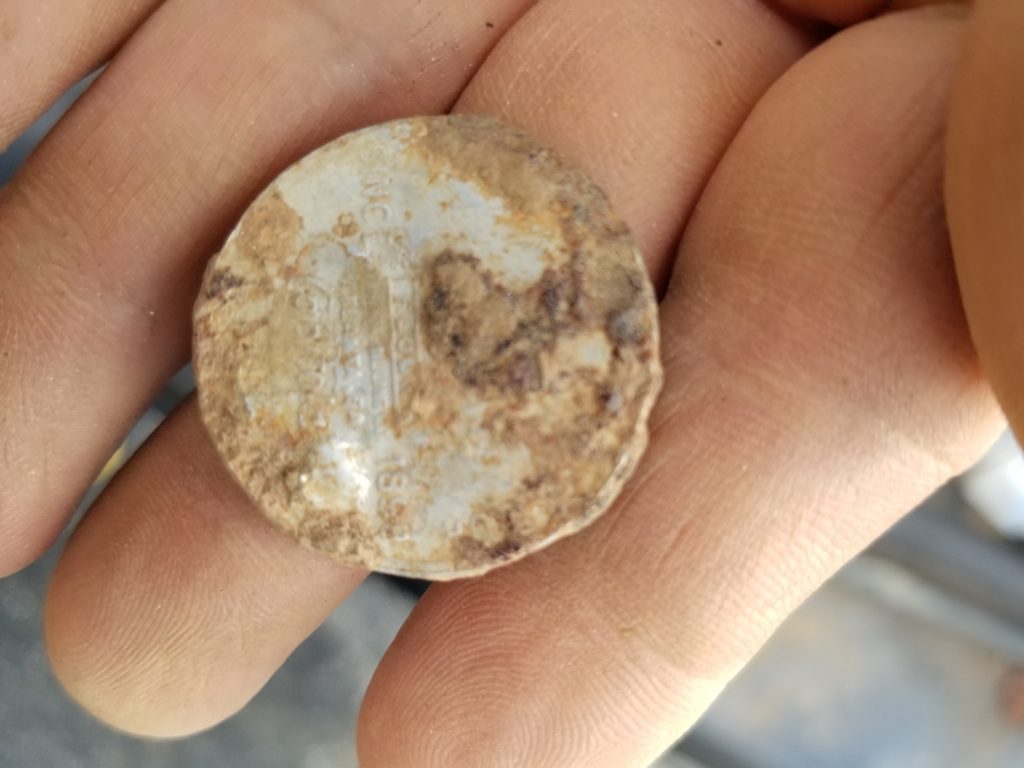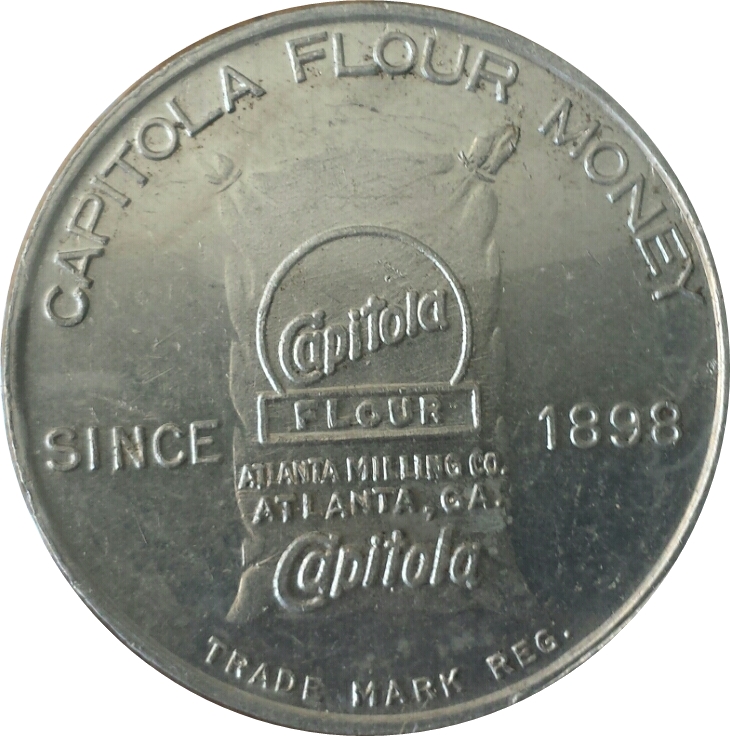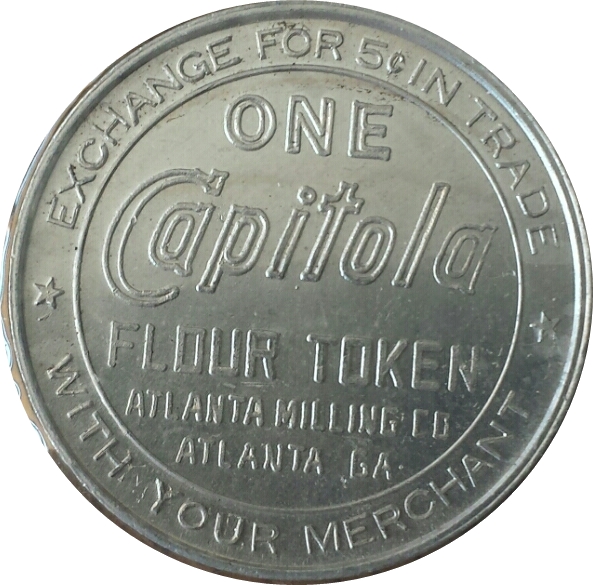 Mike and I had a great hunt. Early 20th century coins and relics are really tough to find in North Georgia. I hope you enjoyed the finds and we'll see you out in the field!