This past Saturday Tim and I went detecting but didn't find anything exciting. Sunday morning I was making plans with my dad to meet him and my mom for lunch and he wanted to meet later in the afternoon because he wanted to hit the dirt to do some detecting. After getting off the phone with him, I thought to myself, I should get out there too, and boy, I'm glad I did.
It was a fantastic morning! I went out to a field where a I knew for sure used to sit a house from the 50's. Not too old, but I figured old enough for silver. I ended up getting a few neat finds. The tally included $1.16ish in clad, a wheat cent, an 1942 mercury dime, a Namco token, an 1909 Canadian one cent piece, and my first war Nickel dated 1942 P.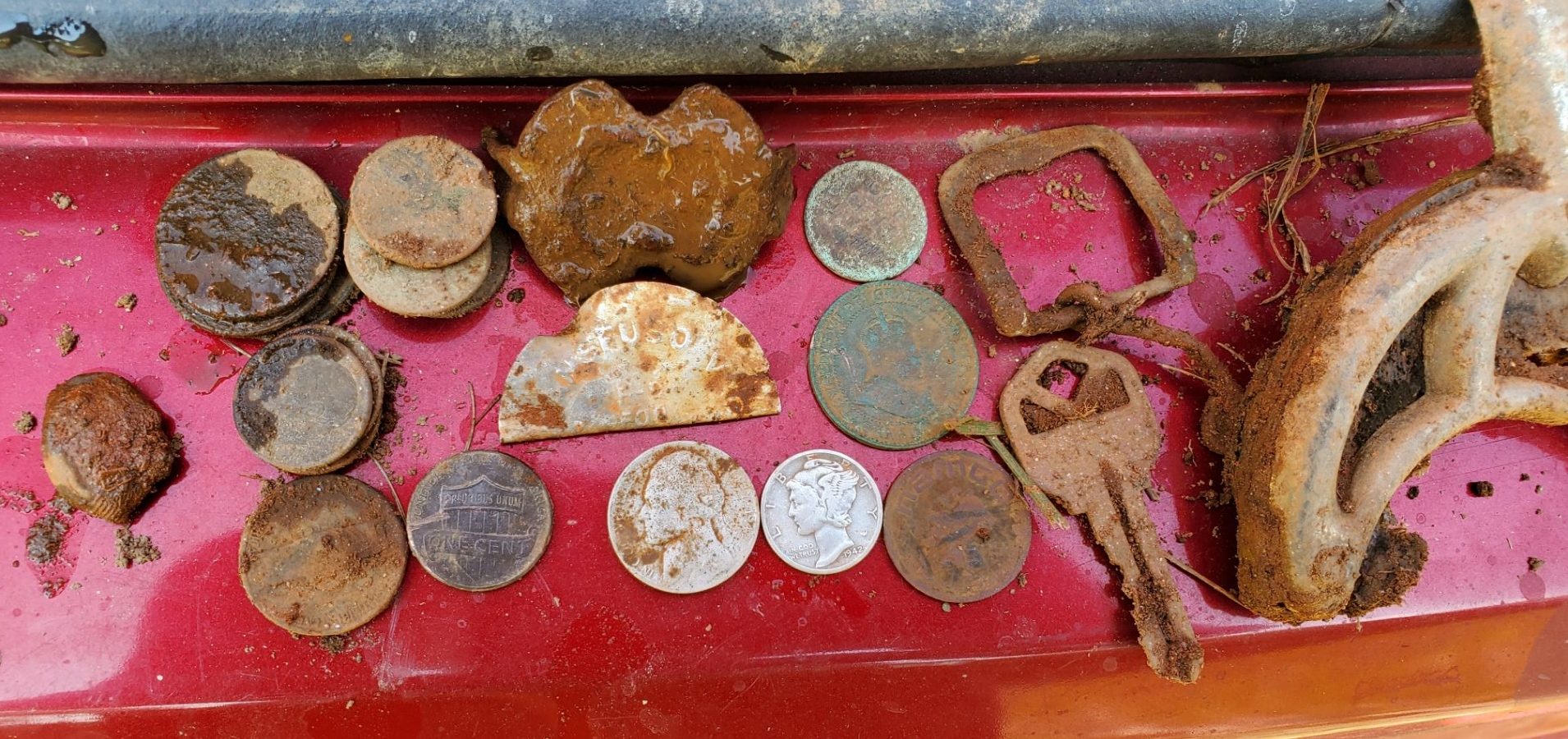 The ground was very wet that morning and when I dug the nickel I couldn't see the date or mint marking. But, I knew it was something special because it had a glow that just seemed to bright for a regular nickel.
Don't be lazy. Get off your keister and do some swingin' and a diggin'. I'm sure glad I did!