All week long I'd been yearning to search for another silver dime. After this past Sunday, I had I counted my tally for the year and I was at 9 silver dimes. So, I was hoping that within a little less than two months, before the end of the year, I'd make that an even 10.
My brother was feeling under the weather, so he was unable to join me. But I called my dad up and we met to hit the field where I had found the war nickel the Sunday before. I was in luck! About 30 minutes in I swung, heard a crisp 28 tone and right on the surface, without even digging, I could see some nice shinny silver. It was a 1944 Mercury dime!
Pumped up as ever, I continued to search the area. About 30 minutes later, I uncovered a 1954 Rosie. It is unusual for silver to tarnish in GA soil, but the obverse of this one was blackened. I didn't know for sure it was silver until I was able to get it cleaned up a bit to be able to read the date.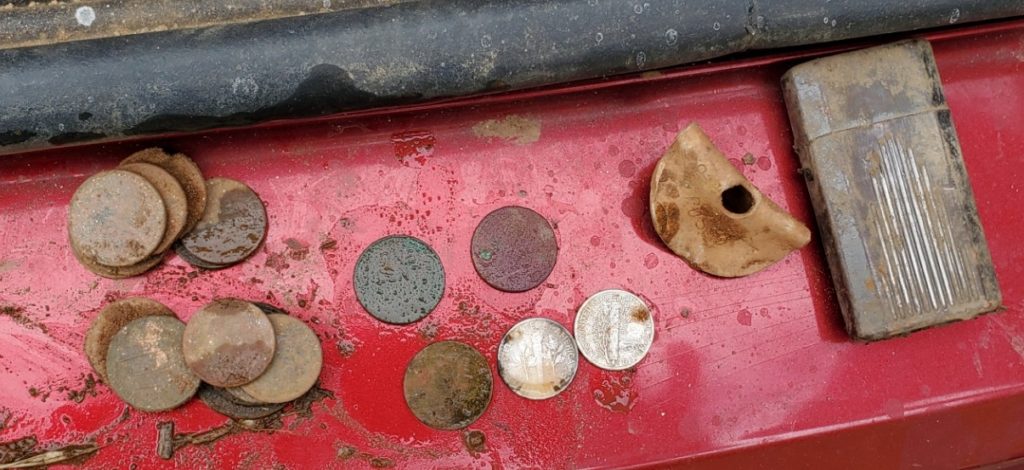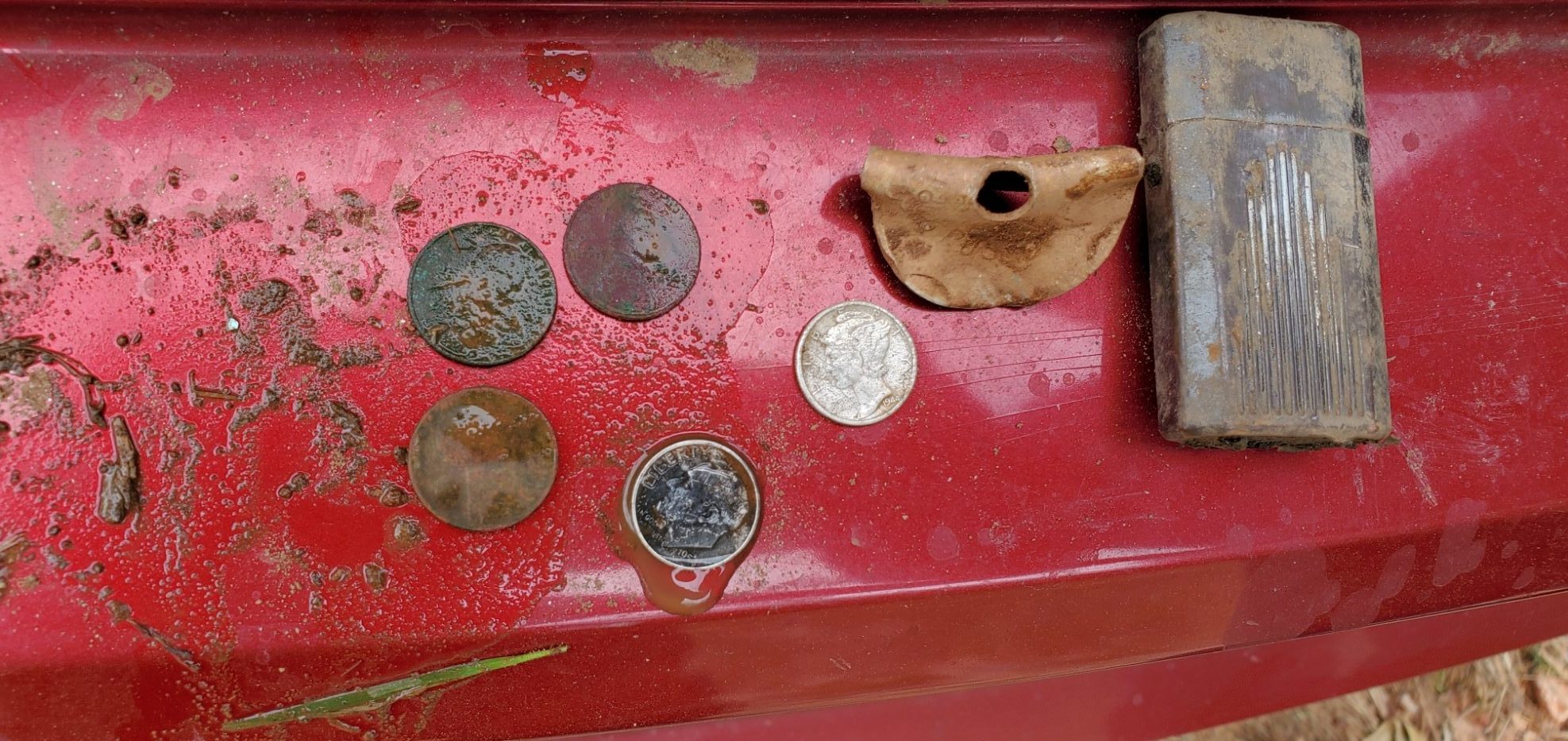 My dad didn't make the board this hunt, but he did find around $1 in clad. I think my total clad was about 73 cents. I was lucky enough to snatch 3 wheeties too.